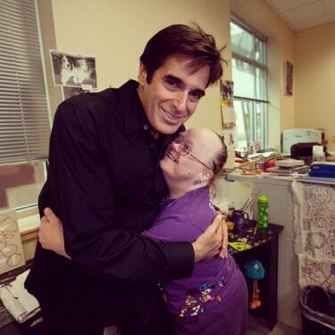 One of the names I've come across quite a bit while running this blog is Opportunity Village. A constant choice for charitable donations from some of Las Vegas' biggest boldface names, this organization most recently benefited a cool $40,000 from Penn Jillette's run on Celebrity Apprentice. He has announced that his next run on the show's All Stars season will also go to help the charity.
But what is it?
From their official site:
Opportunity Village is a not-for-profit organization that serves people in the Southern Nevada community with intellectual disabilities, to enhance their lives and the lives of the families who love them. Opportunity Village is dedicated to helping people with severe intellectual and related disabilities become the very best they can be. Through vocational training, community employment, day services, advocacy, arts and social recreation, citizens with severe disabilities are able to find new friends, realize future career paths, seek independence and community integration and unleash creative passions.
What an awesome real world cause. I'm ashamed it took me so many years writing this blog and mentioning them to fully wrap my head around what they do.
Anyhow, OV took the time to welcome some of their biggest benefactors to tour their facilities. Among them was David Copperfield to tweeted the following:
If you'd like to learn more about Opportunity Village or donate. Head on over to their site OpportunityVillage.org.