UPDATE: We have heard from Nathan himself who tells us the show indeed has found a network home however they cannot disclose which it is.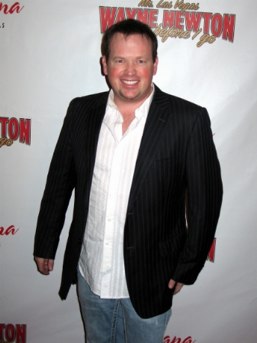 Although we would have personally went with "Here Comes Honey Moo Moo" to capitalize on Criss Angel's favorite nickname for him, the tentative title for Nathan Burton's new reality show is "Family Magic". It will focus on the behind the scenes family dynamic of his comedy magic show, specifically his sister Emily and mother Nancy.
The goal? To have a persistent line around the block like another family-focused Vegas reality show: Pawn Stars.
Or at least that's what Nathan tells Mike Weatherford.
"Anytime I drive past the 'Pawn Stars,' I go, 'That's what I want,'  " the magician says.
We are also told the rest of his crew including the dancers and middle acts will feature into the program.
Although the project is currently being shopped by Fremantle media to various networks, there is no deal in place just yet with a network. It is the personal opinion of this blogger that ANY television project is a long shot after you factor in all the vital decisions that are made outside of the talents control. Burton's move to the Saxe Theater makes sense for many behind the scenes reasons.
Is it a gamble? In my opinion, yes. But in a town like Vegas is there any other move to make?