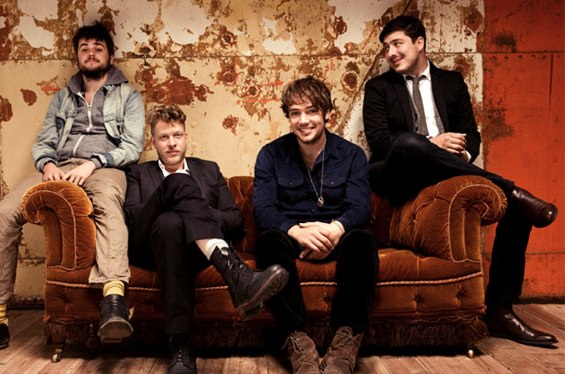 Looks like there is something to this Piff / Mumford and Sons connection. Only a week after we noticed he was on the cover of their new album, the band has announced they are taking the grumpy dragon on tour with them.
We are very pleased to welcome the addition of Piff the Magic Dragon as support on Part One of the UK Tour of Two Halves.

The funny, magic man went down such a dream at the Gentlemen of the Road Stopover aftershows in the summer that the band have asked him to join the ride for a proper tour.
Just going by the dates on their site, the next Mumford run through the UK begins in Torquay on the 21st of November and ends in London on the 18th.