How impressed is Mike Weatherford in the concept of a reality show centering around the Nathan Burton, his sister Emily and mother Nancy? So impressed that he quotes himself:
Nathan Burton's magic show? It's solid.

But when I heard Burton is closing the deal on a reality TV show? "That's the real show," I thought.
"I agree," I wrote.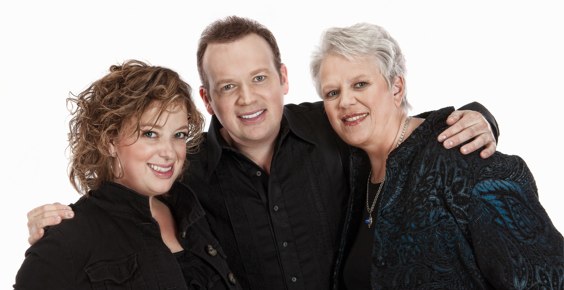 Weatherford has a few details about the sizzle reel produced by Freemantle media to help sell the program to a network. Apparently, there is a fair amount of poolside male nudity, juxtaposed with some sage care from mother Nancy.
At first, "I really just stayed in the background," she says. "I thought, 'They're not interested in the old lady. … We had a pool party so they could film and the boys all ripped off their trunks and were jumping around naked. I was just cleaning up the drinks and the sodas."

But later, "They called and said, 'We need more footage of Mom.' "

The prize footage turned out to be from the crowded dressing room.

"They're all young. They get pretty risque and I just sit there and don't pay attention."
Burton told iTricks last week that FremantleMedia has an agreement with a network but cannot disclose which one.
I completely agree with Weatherford in his assessment that their inherent drama in running an independent Vegas production. Simply put, in the game of shows you either sell or you die. The Burtons are quite literally the blueprint on how to succeed in Sin City. But it's not easy, and the lengths they go to making things work have been remarkable.
This is all made-to-order reality fare and the Burtons are natural characters. We can hopefully get more information as this moves along the path to production.