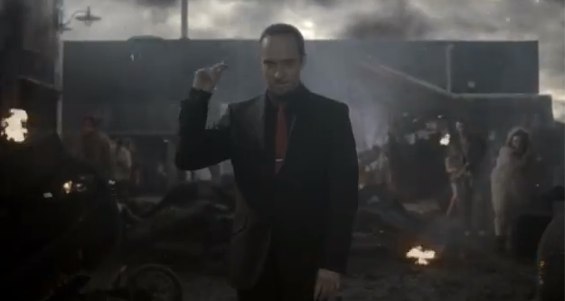 One of the most popular clips of Derren Brown's mischevious work featuring him putting a dude playing a First Person Shooter zombie arcade game in trance, wheeling him to an abandoned warehouse, putting a paint ball gun in his hand and having a hoard of zombies come at him as his game literally becomes real to him.
Here is the clip:
So for his next special, it looks like Derren is taking that concept to the next level. He is going to convince one man that the world had ended and it looks like zombies have something to do with it.
It's called Apocalypse and it airs on Channel 4 in the UK on October 26th.