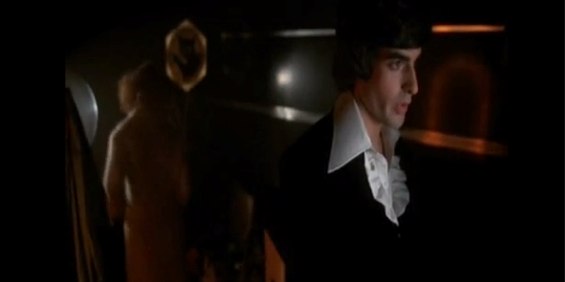 There is a story we've heard that while on tour David Copperfield would stop at local video stores and purchase the entire lot of one particular movie just so it would be off the market. That video was 1980′s Terror Train, starring Jamie Lee Curtis and a featured role by a young Copperfield as a magician performing on the titular locomotive.
DC was said to be not quite satisfied with the final product and, as the legend goes, more than happy to wage a city by city war to stop it.
If that story is true and he is still inclined to eliminate the evidence, he's got a new challenge on his hands. Shout! Factory is issuing a Blu Ray/DVD combo package for a special edition of Terror Train. It's set to be released October 16th.
If slasher horror isn't your bag, check out a highlight reel of DC's role below.