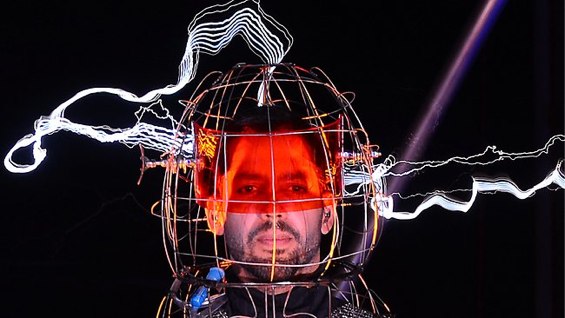 Who knows how accurate this is, but Australian paper The Herald Sun is reporting that David Blaine was hospitalized after his 72-hour Electrified stunt this weekend.
ILLUSIONIST David Blaine has been taken to hospital after completing his three-day electrifying stunt in New York. For 72 hours, without food, the 39-year-old magician stood on a podium 6 metres above the ground and channelled one million volts of electricity through his metal suit at Pier 54 in Manhattan's Chelsea district.
That was the longest Blaine had gone without sleep for a stunt. If this is true, we hope he was only brought in for minor issues.