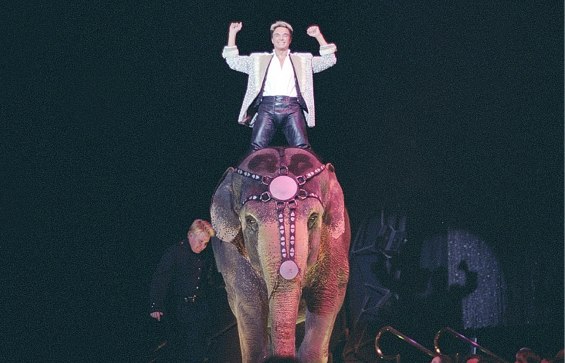 He is a pioneer of stage magic. Along with his partner Siegfried, he paved the way for Las Vegas as the mecca of glitzy stage magic. After his highly publicized on-stage injury and extraordinarily brave recovery he remains an icon.
Roy Horn. To you good sir, we say Happy Birthday. And, of course, SARMOTI.
Here is a late-70s HBO special hosted by Dick Cavett showcases S+R at the height of their powers.