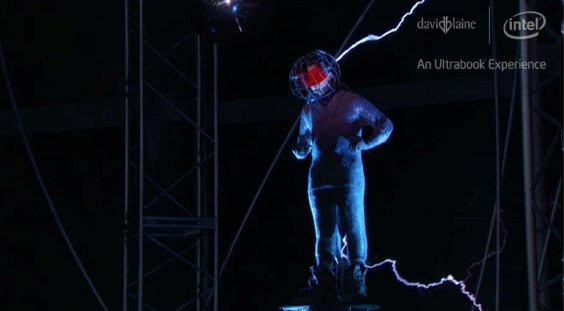 Party Hard rocker Andrew WK will plug his keyboard into the tesla coils currently surging a million volts of electricity through David Blaine and rock out for those watching live and online.
"This is absolutely a once in a lifetime musical experience and probably the most dangerous musical instrument ever created! I'm absolutely electrified and terrified by the opportunity to play a keyboard solo with so much energy, and to use this incredibly powerful device to send a musical surge through David's brain!"
You can watch db get shocked right now! Or anytime until Sunday night by heading over to YouTube.com/Electrified.