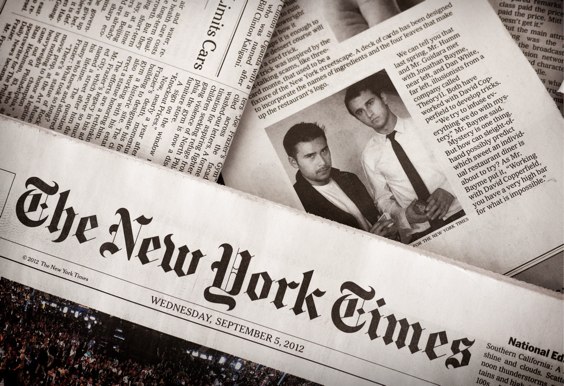 Can a desert read your mind?
We've previously reported on theory11′s involvement with Eleven Madison Park's reinvention as an immersive culinary experience paying tribute to New York City's grand history. But a recent article in the New York Times gives us a few more hints as to what t11 CEO Jonathan Bayme and Dan White cooked up.
The most talked about element of the Eleven Madison Park revamp is one that very few people have seen. While it would be ungracious to ruin the surprise (and downright churlish to reveal how it works), perhaps it is enough to say that one dessert course will hinge on a card trick.

The trick was inspired by the fast-talking scams, like three-card monte, that used to be a fixture of the New York streetscape. A deck of cards has been designed to incorporate the names of ingredients and the four leaves that make up the restaurant's logo.
Bayme goes on to note that coming up with such an intricate surprise for a desert is easier when you've already worked with David Copperfield, who demands a higher level of success.