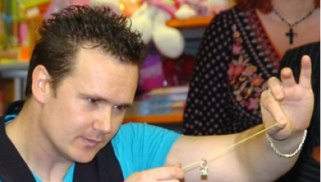 Irish kids hoping to learn the art of magic will not have a place to go. Leon Andersen is opening the country's first magic school.
"The centre is about giving confidence, self esteem and social skills by teaching magic skills to young children. The main focus of the programme eventually would be to teach teachers on how to incorporate it into the classroom, " he said, "For example at the start of an English lesson, maybe encourage the kids to come up with their own stories around that trick."
Leon says from his experience, children with autism or ADHD can get the most benefit from magic.
"I have two autistic nephews, so I understand how difficult it is for families of children with autism. I can relate to this. At Christmas a couple of years back, I performed a magic trip, and my nephews were amazed."
A noble goal and a great cause.