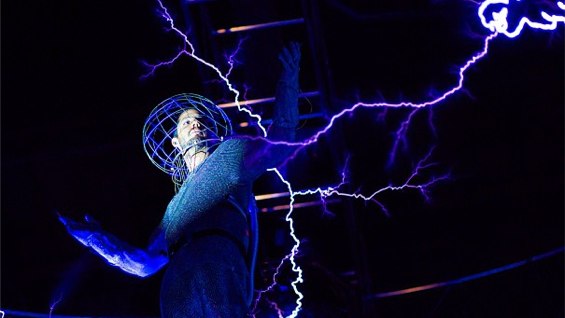 Only minutes ago on his Twitter account, David Blaine released details on his next endurance stunt. Titled Electrified, the event promises to send one million volts through db for three days straight.
It will take place October 5th through the 8th at Pier 54 in Manhattan.
This will be Blaine's first stunt since Dive of Death in 2008.
Electrified will be sponsored by Intel. This is his second branded stunt, the first being Revolution in 2006 which was sponsored by Target.