SPONSORED POST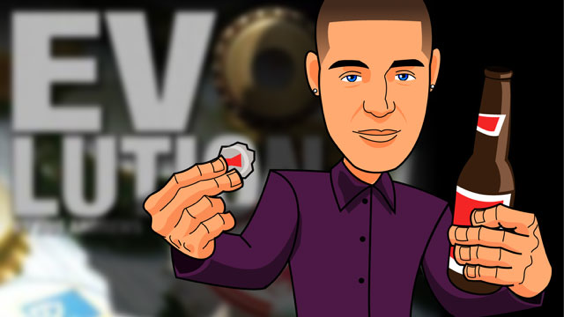 EVOLUTION IS HERE: http://www.penguinmagic.com/p/2781
IMPROMPTU miracles are the ones that electrify conversations while sitting at dinner, at a bar, at a bbq party and just about anywhere there are people.
"Beautifully Devious" -James Brown
Evolution by Rus Andrews is the PERFECT effect to perform anytime you're within 10 feet of a bottle. Smack a bottle cap right into a GLASS bottle in full view of your audience.
But there are other cap-in-bottles. Why are we so excited about Evolution?
No extra caps!
NO cleanup!
100% examinable (give it all away if you like).
"The cleanest and mst natural impromptu cap in bottle that I've seen in years, I'll be using this for sure!" – Richard Bellars
"The combination of a devious principle and clever psychology make this effect a real winner! Probably the best impromptu cap in bottle routine I've seen!" – Cameron Francis
PROFESSIONALS: As cheezy as it may sound, this is truly an Evolution for cap-in-bottle. One you'll actually do all the time. Why? Because you CAN. Anytime, anywhere.
Check out the demo video here:
http://www.penguinmagic.com/p/2781
SPONSORED POST