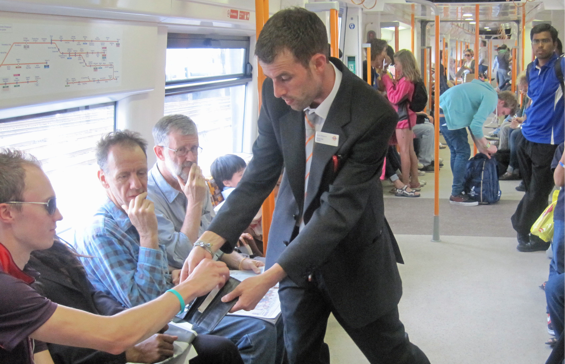 We don't quite know how different performing walk around while gliding on the famous London trains would be, but for Danny Hall, it's a pretty sweet opportunity.
Hall has been brought in by the government to entertain commuters and fans of the ongoing summer Olympics on the London Overground trains serving Olympic Park.
Not sure what Hall is getting paid, but between the movement of the train, the hard time limit as people leave for stops and constant rotating language barriers this has to be a real trail by fire for his set.