SPONSORED POST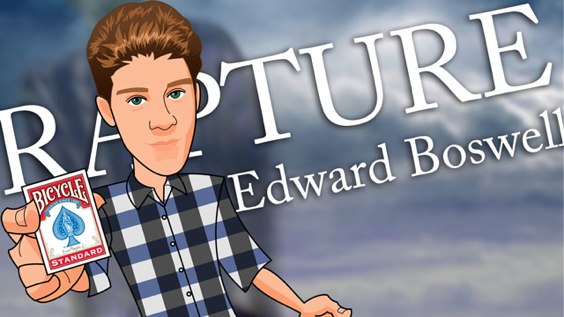 Eye-candy is a term tossed around by magicians to describe a trick that delights the performer as much as spectators. But eye-candy doesn't do Rapture justice. Sure, you're going to want to perform it for yourself in the mirror a thousand times — IT LOOKS LIKE TRICK-PHOTOGRAPHY.
But we prefer to think of Rapture as Awesome sauce. You can spread it on literally ANY card magic you ALREADY DO to add eye-popping impossibility.
In the BLINK OF AN EYE, the box on your deck of cards VANISHES and RETURNS. You have to see it to believe it.
http://www.penguinmagic.com/p/2717
PROFESSIONALS: If comedians are judged by laughs per minute, walk-around magicians are judged implicitly by wows-per-minute. In that respect, Rapture is a no-brainer. Pop it into your deck and you're ready to add a HUGE wtf-moment into any card trick you already do. At only $19.95 this will pay for itself at your next gig.
Rapture is EASY to learn
Takes up virtual NO extra pocket space
Instantly resets
Works with ANY deck
PS: There's a "bonus trick" on this DVD called UPRISING that could have easily been a separate release on its own.
Check out the demo here.. don't blink!
http://www.penguinmagic.com/p/2717
SPONSORED POST