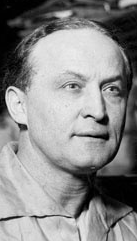 Amongst the competing Houdini biography films currently in some form of production, here is another to film to add to your watch list.
Walden media is currently developing a modern-era story where a young boy discovers he's a descendant of Houdini just in time to become embroiled in a mad cap adventure. They assigned the role of writer to Chuck co-creator Chris Fedak.
The story centers on an unsuspecting high schooler who finds himself in grave danger when he discovers a family secret leading back to the legendary illusionist. Using clues left through the centuries, he must race to uncover the greatest magical secret known to man.
The story has been in development since 2006. Brett Merryman and Josh Klausner have both worked on it since.