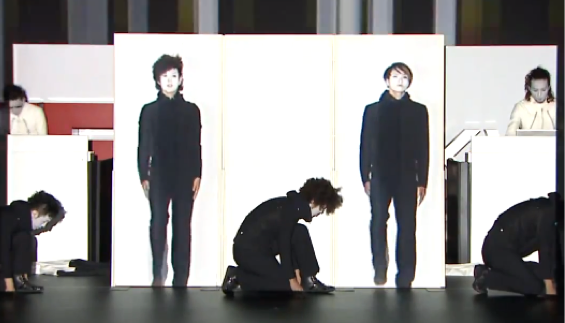 Seriously, stop what you are doing and watch this Japanese techno act for seven and a half minutes. You will be glad you did.
Here is the description from TEDx Tokyo:
Tour the borders of the digital realm and physical universe with Siro-A as they combine electronic music, surreal projections and pasty humans in these two playfully eccentric and visionary performances. (Filmed at TEDxTokyo.)
So awesome. Thanks to reader John Graham for sending this in.