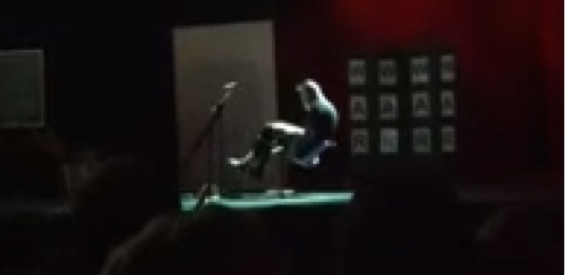 In a truly unsettling video, Keith Barry passes out onstage and needs to be assisted by his crew as the house lights come on, the curtain is lowered and his audience murmurs in stunned silence.
It all went down Friday during the finale of a show in Dublin. The escape features Barry wrapped in cling wrap from head to bound with rope.
This is the second time within 12 months Barry has made headlines for passing out on stage during this escape. It previously happened in August of 2011.
Barry is safe, tweeting reassurances to his fans on Saturday.
The Irish mentalist might not be the luckiest performer in the world. He nearly died in a 2007 auto accident.