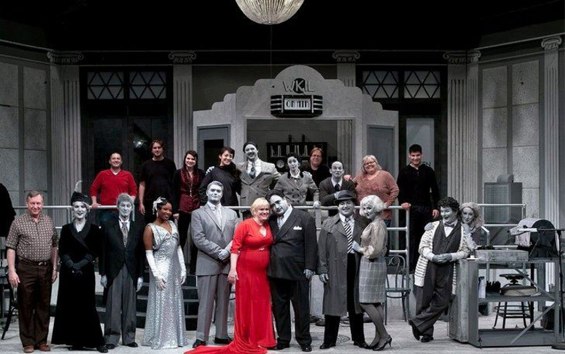 The Pegasus Theater in Dallas has a very odd reputation. For 25 years they've staged plays in black and white. All of the actors look like a pre-color production, complete with various shades of grayscale sets, costumes and body parts.
It's a staggering amount of work with a brilliant pay off. Just look at how much the woman in the red shirt pops when she's amongst the cast.
Hat tip to Deceptology for finding this.