UPDATE: here is a sideways video of a non-SNL version of this routine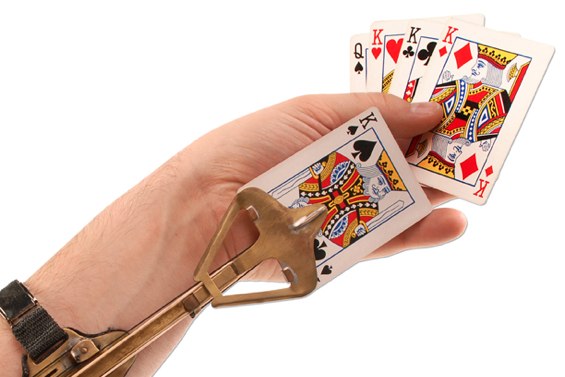 A hold-out used on Saturday Night Live and the Tonight Show by Harry Anderson is going up for auction on June 23rd. We can't seem to find the clip of him using it but here is another one of his awesome SNL routines below.
It's part of a gambling memorabilia slate that will be hosted by Potter & Potter auctions. Head here for more information.