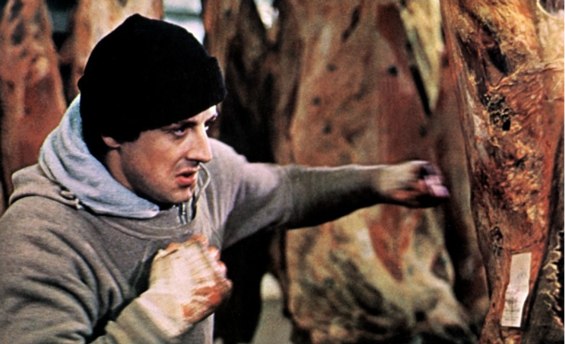 Johan Stahl is a close up magician in competition at FISM Blackpool. He shares his road from a third place finish at FISM Beijing three years ago to his ultimate goal of FISM glory this summer…
Five years ago I decided I wanted to compete at the World championships of Magic, FISM2009 in Beijing. It was a great experience, a lot of hard work and preperation. I ended up third place. A great first time attempt at the biggest magic competition in the world. After I got home from China I decided I wanted to give it another try. A few thousand hours of practice and development, three years later, here I am. One month to go until FISM Blackpool.
To prepare for this competition I have done most of the major close-up competitions in the world. SAM, IBM, MacMillan in London, Abano Terme in Italy, World Magic seminar in Las Vegas. At a few of the American competitions I got feedback afterwards. They said that it was unwise to use music with lyrics. The story of the lyrics will get in the way of the story that is told by the magic. Since I love the songs I've been using, I decided to make instrumental versions of them, without words. I hired the duo that creates most of the music for the TV series "Glee". They are almost done. It sounds great. And with their résumé it should.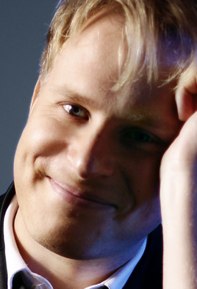 Generally, a magician is a lone wolf. They want to do everything themselves. Trick development, homepage, marketing, light and sound etc. I'm fortunately not like that.
I love working with talented people who are able to see things that my lack of experience within various fields preclude me from seeing.
I have had some friends and colleagues helping me out. Tom Stone with misdirection. Tim Star building and inventing my original props. Peter Gröning with the concept of the act and Joachim Solberg with the finer techniques.
It's a lot of fun working with talented people who I really like.
Also, with a joint effort, I think the end result will be much better.
The big differences I find in the small details. Maybe a detail so small I will be the only one to notice it. But the thing is, I would know if I took a shortcut and that would make me feel less proud of my work. For instance, I use a glass in the act. People only see it for five to six seconds. But the only suitable glass I found on the magic market looks like crap. Poorly made out of plastic. So I had to go to a glass blower to make what I saw in my head. Now I will be proud of those five to six seconds as well.
I believe that if you do something a lot, you will become good at it. It takes hard work. Blood, sweet and tears. Talent has nothing to do with it in the long run. One of the world´s best stand-up comedians, Eddie Izzard, had an "over night success". With a truly amazing career to follow that magical breakthrough. What most people don't know is that Eddie had struggled for almost 20 years. 20 years of people saying,
-"Maybe this isn't for you, Eddie?"
He knew what he wanted. He worked hard and long to reach that "over night success".
Making it look easy is hard.
It takes a lot of practice.
In Sweden we have the Magic Bar. A miniature Magic Castle in the central parts of Stockholm. Performances five days a week. All magic. That place has been my dojo. Every friday and saturday there is a stage/parlour show. A great opportunity to practice my act. However, if I performed it on stage, I would "only" get one show a night. Instead I choose to use the small close-up room in the back. Guests are invited from the restaurant to this room. That way I can do four or five shows a night. Good practice.
I see my FISM act like a beautiful present wrapped in exclusive paper. Maybe you know the feeling when you have bought a present for a close friend that you think he or she will like. A lot. You are just waiting for the moment when they open the present, to see the surprise smash into their brain, to bringing a big smile on their face.
I feel that way every time I do my act. The anticipation to see how the audience reacts.
Good magic is a lot like a good movie. There will be some unexpected moments. Moments you did not see coming. Magicians usually don't react like an ordinary audience of laymen. Magicians have seen a lot of magic. Most of the time we magicians know what to expect and when to expect it. But if we see something new, something we have never seen before – all of a sudden we turn into laymen. We will get caught in the moment instead of analyzing it. That's why I have decided to save the biggest surprise for FISM. I haven't shown it to anyone yet, but I'm very proud of the effect. As far as I know, no one has done it like this before in the magic world.
Since a lot of people say that one of my competitors will win, I know I will have to work really hard. I feel like Rocky when he is preparing for his fight against Drago.
I might be the underdog, but I sure will put up a fight. The "Eye of the Tiger" is playing and I feel ready.