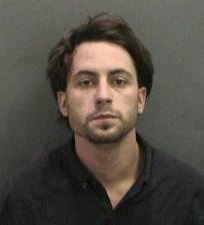 According to a judge and jury, a magician used an envelope switch to dupe a man into giving him a Harley Davidson motorcycle and will now spend three years in state prison for the act.
Loren Michael Zwick was sentenced for the crimes last week after being convicted of grand theft and residual burglary earlier this year.
"This is a con man who walks into a garage and tricks someone out of $7,000," the judge said. "It's a con man entering a garage and sitting down on a couch and discussing things."

Zwick, who now lives in Irvine, duped Thai Quan, 26, of Huntington Beach, into selling him his Harley-Davidson by using a series of distractions at the time of the April 22, 2011, transaction, including magic, Deputy District Attorney Renee Jones told jurors during the trial.

"This was a grand illusion … a case of trickery," she said.
Zwick is indeed a magician. His promo reel on YouTube is posted below.