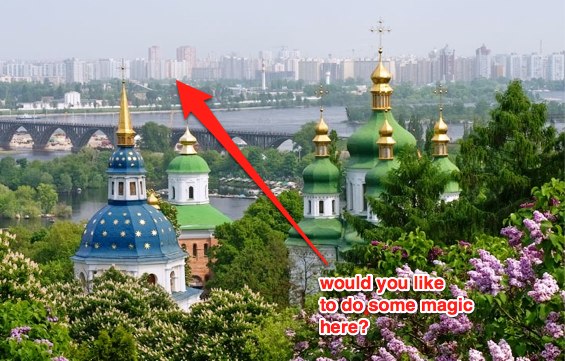 Many professional magicians (specifically those with television experience) get requests to appear on other television programs. Some of these opportunities are big, some are small, some are near and some are far. As is the nature of a busy performer, most requests go nowhere thanks to an unforgiving schedule or some other negotiation breakdown.
Here is one such feeler email, sent to us by one such magician.
The show? Magic Tricks (Working Title) to be shot in Kiev, Ukraine.
We have removed all of the identifying info for both the sender and receiver. But here is what it looks like to get approached for a reality television magic competition in Kiev, Ukraine.
—–
TV Channel CTV invites you to participate in shooting of Ukrainian show "Magic Tricks" (the working title) in Kiev Ukraine.
To learn more about TV Channel CTV please go to www.stb.ua.
In show you will perform on a stage with other magicians from all over the world. In each episode there gonna be 6 magicians. Magic act of each participant will be talked over by two magic experts of the show – world famous magicians Kevin James and Evgeniy Voronin. In the end of each episode the audience votes by sms and defines the finalist. This finalist will take part in live show with other finalists from other episodes. This show which goes on live gonna be the final show. In the beginning of this final show every magician has 0 votes, each contender performs their new best magic trick and audience votes by sms and defines the winner of the show.
The prize is trip to Las Vegas and performing in local magic show or money.
Get the rest of the email, AFTER THE JUMP…
Your busyness in the show:
1) Profile shooting – only 1 day in period June 25th – July 10th (we gonna shoot in Paris, London, Singapore and Las Vegas, so you have to come to one of these cities for one day).
2) Shooting of 9 episodes of the show in Kiev Ukraine – July 28th – August 08th. It takes 3 days to shoot one participant, so you have to come to Kiev for 3 days.
3) Final live show schedule – November 07th – November 12th. From November 07th – November 11th, November 12th – live show.
All costs that are associated with shooting of profiles, rehearsals and filming of the show will be covered by TV Channel CTV.
If you are busy on some of those dates please write us and you will help to organize the process.
We look forward to a great and mutually beneficial cooperation with you in the first season of the show "Magic Tricks".
Please, give us your answer as soon as possible.