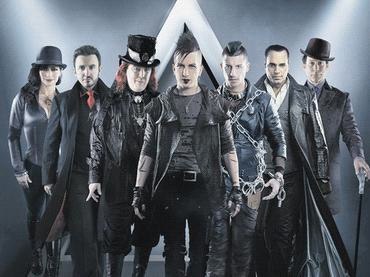 The world tour continues for stacked magic compilation show The Illusionists. After a run in Australia, the show looks to swing down south hitting Mexico and South America in July.
Here are the details from Dan Sperry, one of the men on the tour:
The tour of Mexico will kick off on Thursday, July 12 at the Auditorio Nacional in Mexico City, touted as the world's largest theater with just under 10,000 seats. Sperry will perform through Sunday, July 22. From there he will travel to Monterrey where he will perform at the Auditorio Banamex from Thursday, July 26 through Sunday, July 29. His last stop prior to heading on to South America will be for audiences at the Teatro Diana in Guadlajara from Thursday, August 2 through Sunday, August 5. Tour locations and dates for South America to be announced.
The roster for this go round is as follows: Dan Sperry, Kalin & Jinger, Jeff McBride, Andrew Basso, Brett Daniels and Joaquin Kotkin. At right you can see a press conference held in Mexico City last week to announce the dates.
Here is the trailer for the show when it ran in Australia.