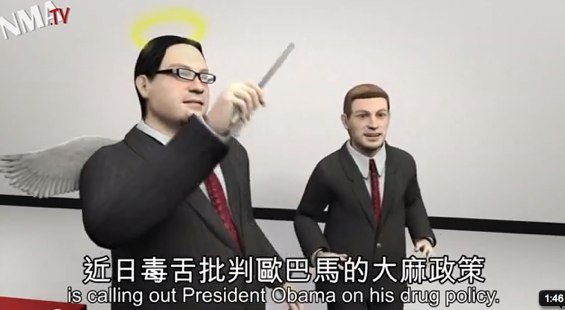 Taiwan based funny folk Next Media Animation have for the past several years made their bones by creating fanciful, hilarious, computer "reenactments" of major news stories. For example, Conan O'Brien's Tonight Show ouster and Tiger Woods divorce.
But now, Penn Jillette has earned the great distinction of a NMA video.
Check it out below. It's amazing.