SPONSORED POST
The Lottery Ticket by Nate Staniforth
As performed by David Blaine in his 2008 "Dive of Death" special on ABC: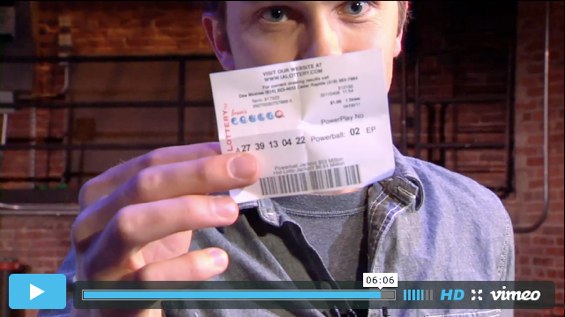 In a theater, a banquet hall, a restaurant, a coffee shop, a street corner; the performer places a wallet in full view.
Six spectators are randomly selected, and each is asked to choose a number between one and fifty.
The performer opens the wallet and removes a lottery ticket. The numbers printed on the lottery ticket match the numbers selected by the spectators.
This is a miracle.
In The Lottery Ticket, Nate Staniforth explains every facet of the lottery illusion and provides the reader with all of the information necessary to perform it on the stage, from the platform, in a coffee shop, on the street, and in a number of other performance environments. The book covers the design, handling, theory, and philosophy that have gone into Nate's creation and takes the reader step by step through the necessary preparations required to perform the effect.
The Lottery Ticket is limited to 150 copies for professional magicians and mentalists. It will never be reprinted.
SPONSORED POST