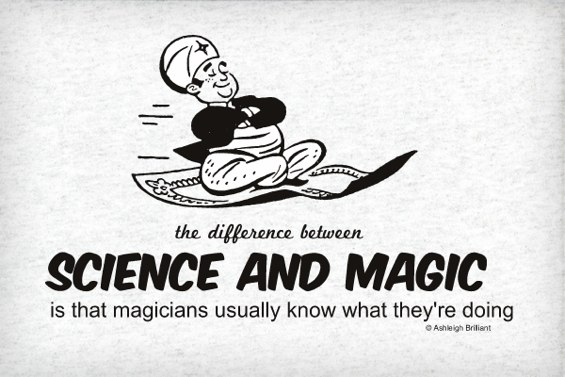 The current craze surrounding magics insight into science has yielded a television show. Objective Productions, who've produced magic content for Derren Brown as well as Barry & Stuart, sold nine 30-minute episode of series entitled "Magic of Science".
It is described thusly…
The 9 x 30-minute Magic of Science (working title) will use the laws of science to "reverse engineer" tricks to show how they are done.

The tricks are yet to be finalised, but the show could demonstrate, for example, how a person is seemingly transported between rooms, or how a car can be made to change shape and colour.

A group of magicians is also being recruited to perform magic tricks through the show which will not be explained, and a large set-piece stunt will end each episode.
From what we can tell in the article, the show will air outside of the US initially but may make it's way to our shore eventually.
In what we suspect is an act of pure coincidence, one of the performers on the forefront of the scientific study of sleight of hand is Apollo Robbins who starred in the American version of the Objective hit franchise The Real Hustle on TruTV some years back.