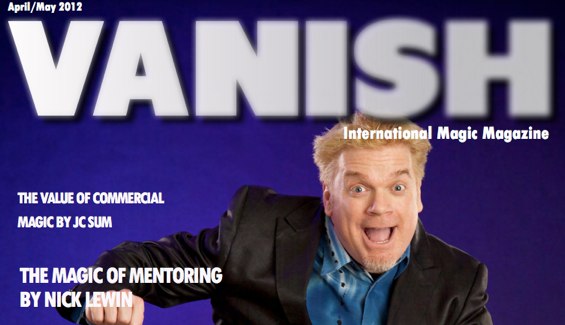 Paul Romhany is a magician and magic creator. His Latest project is VANISH – International Magic Magazine, a bi-monthly online publication. This first issue is available now for free. We asked why the world needed yet another magic magazine?
The magic world has certainly changed since I grew up as a young boy in New Zealand over thirty years ago. When I wanted to order a magazine, or buy a trick from overseas I would get a postal order from the Post Office, send it overseas then wait for the order to arrive. This process could take a few months, and by the time it did I would have forgotten what it was I ordered, and the news was old.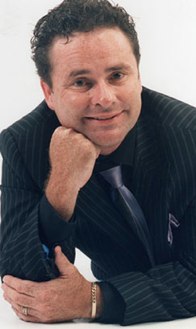 Today, everything has changed. From the way we purchase magic to the way we read magazines. The internet has made magic a 'now' generation. We have become thirsty for information, and we want it as quickly as possible. With technology it is possible to have up to the second news and updates right at our fingertips. The internet has played a major role in today's world of magic.
It has also changed the way we do business. As I write this editorial I am sitting in China having just finished a performance, and heading to Japan. The majority of my international work now comes through agents, and clients finding my work on youtube, or from my website.
The time for change in magic trade magazines is also here, and this is where VANISH comes in. With an online magazine we can offer up-to-date magic reviews, more in-depth articles, and are not limited by printed pages or cost.
A few months back I got an e-mail from a major magic magazine asking about one of my effects they were going to review. I was dumbfounded they were reviewing it a year after it was released, mostly because it had almost sold out, and I was not planning on manufacturing anymore. This lead me to realize that trade magazines are not as current in their news and reviews as they could be.
Producing a magazine that is internet based at least gives readers the opportunity to get fresh news, and articles that are current. A news story could break the day before we plan to send the magazine out, andwe are able to make changes easily. A magic trick could be released that is hot all over the internet, and make it into the magazine sooner than printed magazines. This is what makes our magazine special.
With a database of close to fifteen thousand magicians we know there is a demand for this new era, for the way a magic magazine is produced. It is the hope that Vanish entirely circumvents old fashioned thinking of standard subscription base.
Finally, please share this magazine with all your magic friends, let club members know about it, and get it out there. Hell, even put it up on torrents.
Readers can find out when each issue will come out and where to download it from by visiting www.paulromhanymagic.com and joining the mailing list – or visiting one of the many internet sites that will offer the free magazine.
Vanish – International Magic Magazine will be a FREE download every two months. The first issue is a giant 75 plus pages with articles ranging from marketing, how to run a successful business to routines and tricks by some of the top thinkers in our business. The contributors are all full time professionals with years of experience behind them, and covers everything from Kids Magic to Illusions, and include; JC Sum, Mark Parker, Richard Webster, Nick Lewin, Randy Charach, Cris Johnson, Andrew Gerard, Wayne Rogers, Ken Ring, Bizzaro, Ben Robinson, Kyle Peron, and Tony Chris to name only a few. The cover story is about comedy entertainer Chipper Lowell.