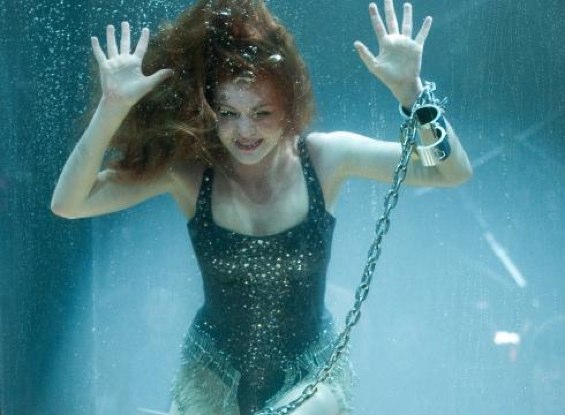 The above picture is from the forthcoming film Now You See Me and finds the lovely, hilarious Isla Fisher as Henley, a foxy escapologist and member of the Four Horsemen illusionist team of bank robbers.
USA Today has a quick write up, including the influence Irish mentalist Keith Barry had on Woody Harrelson when consulting on the film.
Harrelson trained under Irish hypnotist Keith Barry and tried to mesmerize cast members including Mark Ruffalo, who plays an FBI agent on the Four Horsemen's trail.

"Woody tries to hypnotize everyone," Leterrier says during a break in filming. "Mark actually pretended it worked."
Now You See Me is slated to hit theaters on January 18th, 2013.