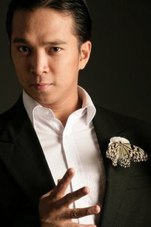 Allan de Paz, who performed under the name Alakim, is currently being held without bail and a judge has recommended he's formally charged with the murder of his wife.
Following up on a story we first brought you last week, things have grown more dire for de Paz with authorities releasing a harsh inquest deposition about the magician's role in the incident.
"From the circumstances at hand and with the admission of the respondent that he and his spouse were engaged in an argument, the only possible conclusion would be the fact that indeed the respondent was the person responsible for his wife's death," Ontalan said.
de Paz was a finalist on Philipinas Got Talent.