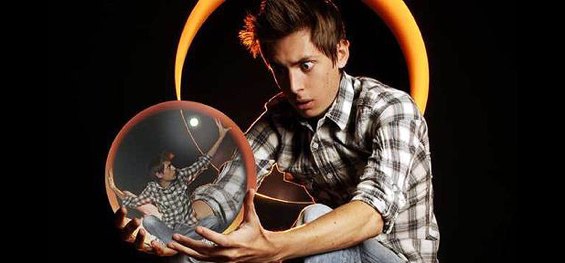 Chris Cox is coming to Syfy. The former SciFi Channel is getting back into the magic game with yet another UK mentalist. This time it is Chris Cox whose Chris Cox Project was announced as part of the network's development slate.
Here is the description:
Chris Cox Project – Young and charming, Chris Cox is the mind reader who can't read minds. Cox has the mind-manipulating abilities of Derren Brown, the mischief of Ferris Bueller and the comic eccentricity of Mr. Bean all wrapped in a style uniquely his own. In everyday situations and locations – at a coffee shop, the post office, or just walking down the street – Chris amazes and confounds real people. Production company: Mission Control Media. Executive producers: Dwight Smith, Michael Agbabian, Erich Recker.
Syfy was previously the home of Derren Brown's first foray on American television.
For our money, Chris is a very energetic and charismatic performer. His energy will translate well if produced in the right way. We are very excited to see what he has in store.
Of course, this is television, where delays, revisions and "notes" are king. So first and foremost we wish the Chris Cox Project a speedy trip to it's first season which is hopefully as close to the original vision of the creative minds behind it as possible.