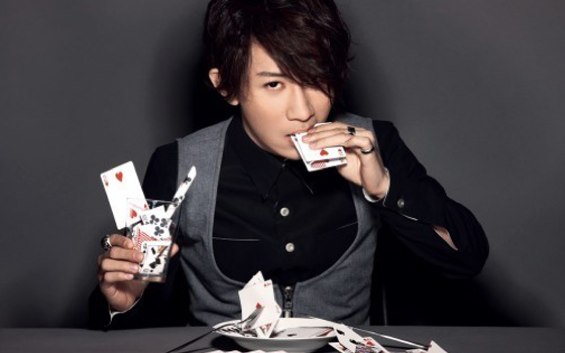 According to Focus Taiwan news channel, Louis Liu will be named Magician of the Year at the Academy of Magical Arts Award Ceremony this Sunday.
The only problem? Liu is not nominated in any categories published for voting that we can find.
The Magic Castle Awards are given to those who performed or lectured at the world famous living landmark over the previous calendar year. Since Liu is coming to Los Angeles to perform at the ceremony this Sunday as well as the Castle itself, according to the article, he would be eligible at 2013′s ceremony.
Of course, there might be something lost in translation and Liu is being honored with some kind of distinction. We shall see.
For a full list on showroom nominees, please click AFTER THE JUMP.
The 2011 Academy of Magical Arts Awards Ceremony is hosted this year by Mac King.CLOSE UP ROOM

Jon Armstrong

Derek DelGaudio

Bill Goodwin
David Regal

Richard Turner
PARLOUR OF PRESTIDIGITATION
Chris Capehart
Michael Carbonaro
Mike Caveney

Paul Green
Helder Guimaraes
Mark Haslam
Kevin James
STAGE MAGIC
Rich Bloch
Mike Caveney
Farrell Dillon
Whit "Pop" Haydn

Rob Zabrecky
LECTURE SERIES

Dani DaOrtiz
Howard Hamburg

Kevin James

Shoot Ogawa

Rob Zabrecky