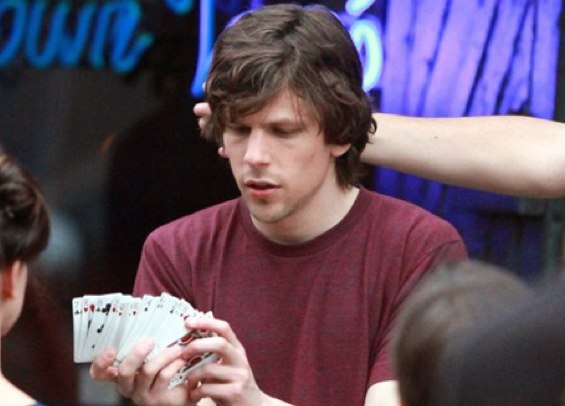 Shooting for Now You See Me is cranking in New Orleans and we've finally got a few good looks at the cast. Well, at least the leader of our band of Robin Hood magi Atlas, as played by Jesse Eisenberg.
Is it just us or is Jesse looking a little more take charge in these pictures? Not exactly the stammering nerd he's come to be known for in Zombieland and 30 Minutes Or Less. He seems to have a bit of a swagger to him.
The shot below was taken while Eisenberg was performing an effect with that neon tube. Very excited to see this all put together.