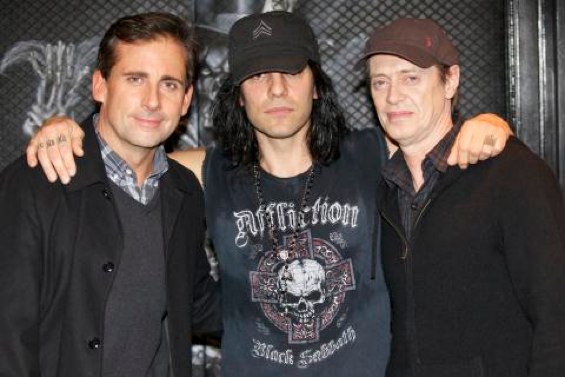 Monday, the Burt Wonderstone cast visited David Copperfield's show (we are told Olivia Wilde was invited on stage for the scorpion bit) and Tuesday night the two leads of the film took in Criss Angel's show at the Luxor.
Meanwhile, filming has begun on the comedy as the Steves were seen aloft in Vegas shooting what is undoubtedly the Hot Box illusion that goes along with the art we brought you this weekend.
ComingSoon also has a cool gallery of the actors in wardrobe, including the first look at Wilde's character.