SPONSORED POST
If you've seen Alex Geiser's magic with coins, odds are you've been impressed. After you witness The Prodigy, you'll be blown away. The Prodigy is Alex's most closely-guarded routine, crafted and refined over a number of years, and shown only to a select group of people. By seeing this DVD, you become one of the chosen.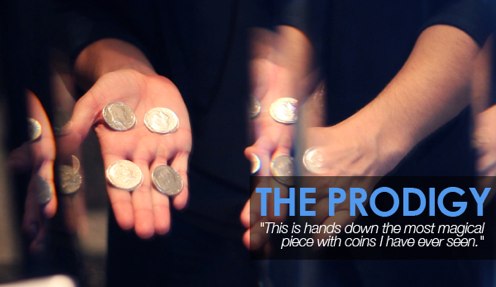 With a wave of your hand, 4 coins instantly and silently appear on your outstretched palm.
You then slowly and carefully make the coins vanish one-at-a-time. Finally, the coins reappear in an equally miraculous manner.
There are no gimmicks, no extra coins, no smoke, and no mirrors. Just 4 coins and 2 hands.
Learn it now: http://www.thebluecrown.com/store/tricks/the-prodigy.html
SPONSORED POST