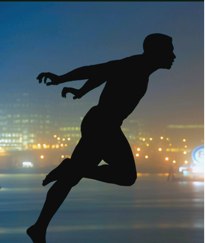 We've all heard horror stories about losing precious items from spectators during magic tricks. Alan Rorrison published a classic on this site a few weeks ago.
But this is a little different.
Here is the effect as we can best piece it together. A man asked his girlfriend to hand over her engagement ring to show her an effect. He then took a dramatic pause. And ran out the house as fast as he could.
Police say the suspect asked his girlfriend to hand him the engagement ring, a 1-2 karat diamond ring valued at $5000, to show her a magic trick.

The suspect then ran out of the residence and down the street to an unknown location. The suspect has not been located at this time.
Is this a Vernon move? Where was it originally published?