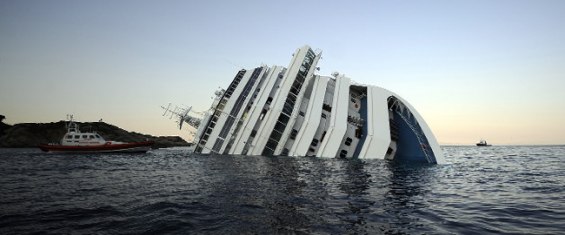 While authorities continue to sort out the tragedy of the Costa Concordia, a 4,200 person cruise liner currently sitting at a 90 degree angel off the coast of Italy, a few details have emerged.
Including that the passengers were watching a magic show when the boat hit the rocky sea floor.
"I'm pretty much angry, and I want to know why we were so close to the coast," said Rincon, who works as a dancer on the ship and was entertaining passengers by performing a trick inside a box with a magician when the accident occurred.
Yipes.