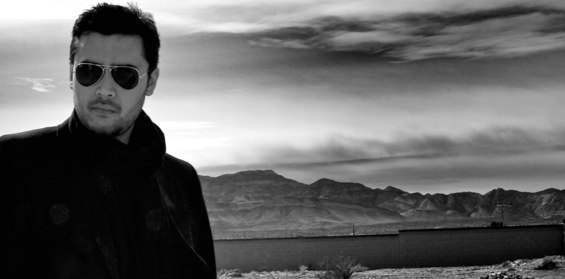 Dan White is the star of Discovery Channel's The Supernaturalist. He currently works with David Copperfield and has previously worked with David Blaine. You can visit his website, Magic-Maker.com or follow him on Twitter @DanWhiteMagic. We asked him which effects he has with him at all times.
Disclaimer: I always carry a deck of cards, obviously. That's a given. I don't think those count.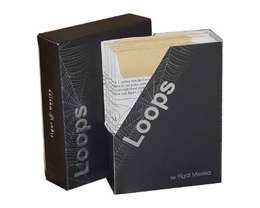 Pack of Loops
Since I've been doing magic that's been one of the most important product that hit the market and it allows you to do the craziest things possible. I hate prep work, because I'm terrified of things breaking. Every single thing you can do with loops is strong.
I do the floating match on hand, to plug my own product (edit note: the effect can be found on LIT). If you are going to make something levitate that is how it should look, just barely off someone's hand.

Fraud by Daniel Garcia
It's one of those things that take a little effort to do but the people that do know what's up.
You have something that people will carry with them for a long time. It's everything, it borrowed object and it's impossible object and they carry it forever. I love people leaving with impossible objects.
People tweet me pictures of their Fraud bills or show it to me a year afterward. That's what it's all about. It's better than a business card.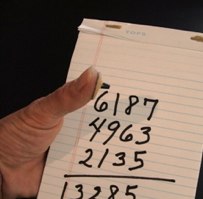 Swami Writer
I don't think people do it enough but I carry it because I use it for when I'm not planning to do a trick.
Someone will say, "You have no idea what I paid for this." I'm like, "Well let me try." I actually booked a great gig because someone said, "Guess how much this house cost" and I nailed it.
It's also great for if you're eating with friends and you guess the bill.
If I am put in any situation I can milk a half hour out of these three and a deck of cards, no question.