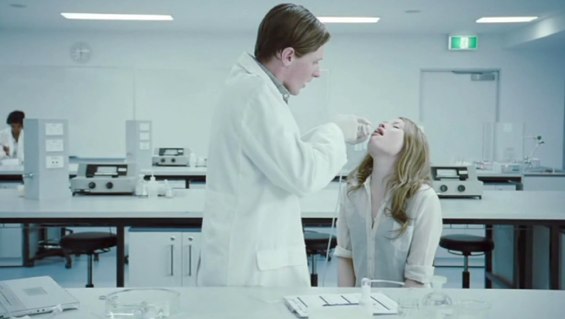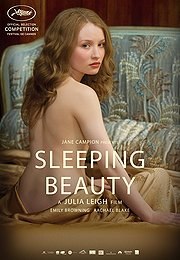 Emily Browning stars in the film Sleeping Beauty, a contemporary retelling on the classic myth featuring the Sucker Punch actress as a sex worker. In this scene, the director wanted to feature a bronchial test and turned to magician Adam Mada to create a hyper-realistic illusion to simulate one.
The result is above.
As for what the film itself is about, here is a brief synopsis:
A haunting portrait of Lucy, a young university student drawn into a mysterious hidden world of unspoken desires.
The film itself seems to have garnered a mixed reaction when released in December here in The States, with some critics finding the storytelling impenetrable and others brilliant, but then again, that's pretty much every independent film.