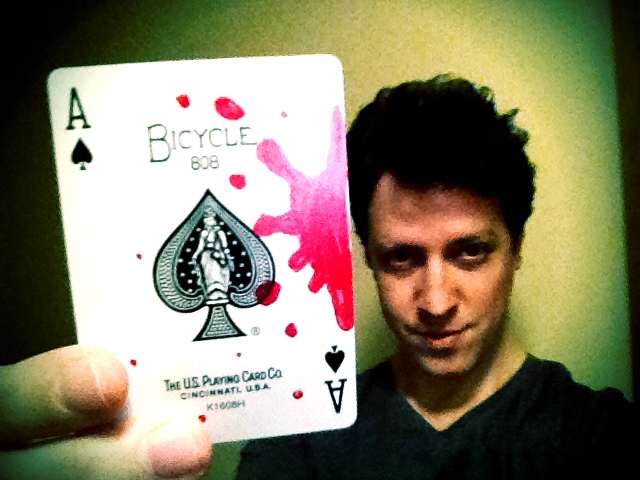 A thought that's been occurring to me a lot lately as we approach 2012 is that next year is going to be the 15th anniversary of David Blaine's first television special (David Blaine: Street Magic). Think about that for a moment. That special came out almost a decade and a half after David Copperfield made a Lear jet vanish (1983).
How much did magic evolve between 1982 and 1997? How much has it evolved since 1997? I'd say for a lot of magicians, not much. They're still trying to emulate a style (in particular a television style) that's as old now as Copperfield's big hair and Member's Only jacket was in 1997 (things Copperfield left in the 1980's).
Magic styles don't have to change or evolve if they're still working. But as a performer, it's important to keep asking yourself if you're a product of the past, the present or the future. 99% are rooted in the past – now the distant past. It's time to take a look around and figure out what the 2012 version of magic should be for you.
I should point out that by future I explicitly do not mean technology. How have audiences changed? Look at what they're watching and reading in the last five years. Grown-up shows like True Blood are hugely popular. Police procedural shows are more involved and technical. Character dramas like Dexter, focus on aberrant yet likable personalities. How would this affect your approach to magic? What are trending things you can think about now? What can you get away with now?
Picking up on procedural shows for a moment (where cops or cop-like detectives solve crimes); they're as popular now as ever. The Mentalist and other shows reveal a Hollywood version of how people like us do what we do. This is an important detail to think about. Is making a fictionalized part of the process, and the things that make you different as a person an interesting plot element? Maybe so. It's one example of how to rethink things in slightly more contemporary terms.