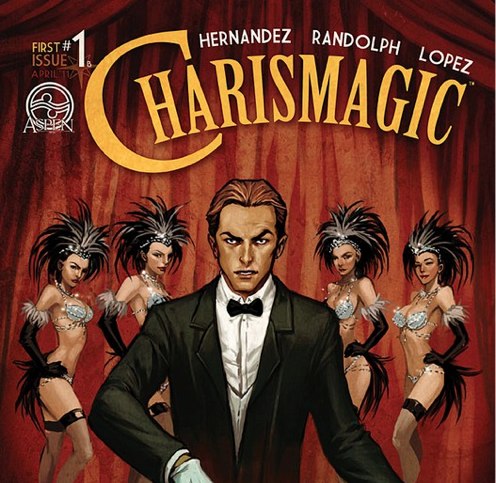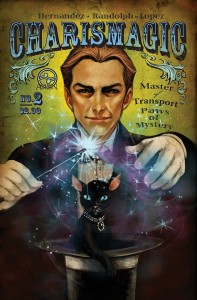 Charismagic is a comic currently being published by Aspen comics and the character is created by Vince Hernandez. The plot summary courtesy of Aspen comics states,
"Everything you know about magic will… vanish. Hank Medley was at the top of his game. As a Las Vegas magician, or as he preferred to be called-
"An Entertainer," his life was filled with fame, wealth, and excitement. Yet, his fortune and stardom quickly disappeared faster than his world famous vanishing trick. Soon, Hank discovers that magic, something he thought only existed in his fictitious Vegas show, is far more real than he ever could have imagined on stage. And this shocking realization sends him on a deadly quest filled with wizards, sorcerers, druids, witches and mythical creatures of magic– to not only save humanity from a deadly catastrophic form of evil, but also to transform everything he knew about himself in the process."
The main character was inspired by Lance Burton, but this doesn't qualify as a real magician making an appearance in a comic.
The artist for the book shares, on video, some of the techniques he uses to create the issues.
The writer, Hernandez, shares a bit about the main villain, Samsun, stating,"… we've explored a lot of Samsun's origin and motives(in the early couple issues)–and that was by design. I really wanted the major antagonist and crisis to be set forth at the onset of the story so readers would know the immensity of the peril that faced the characters we were set to introduce.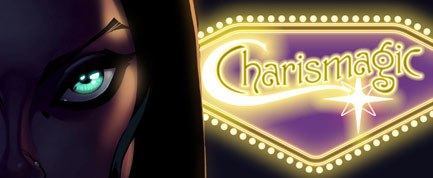 We know that Samsun once lived amongst magical beings but was banished to the Void Realm because of his power. And since he's essentially been in a magical prison filled with unimaginable nightmare beings for centuries—it's safe to say he's fairly p***ed off.
However, Samsun is not the only threat our heroes will encounter along the way as we learn early on that creatures of magic are not all friendly…"
It seems to me this book has a "Kevin Smith spell" (comic fans will know what this means) placed on it. It seems to take forever for an issue to be released…It features lots of alternative covers, and is available in digital download, along with print issues.The art seems good, style wise, but clearly leans into the T and A a lot of comics feel they have to tread. I am also leery of comics that have delays attached to them, I would say wait to see if they ever get enough to make a decent Trade Paperback and dive in then, if the premise grabs your attention.