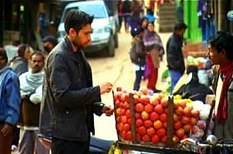 Discovery Channel's special The Supernaturalist starring friend to iTricks Dan White brought in big numbers. According to TV By The Numbers, 1,295,000 watched after a new episode of Mythbusters retaining a vast majority of the lead in pulling a .6 in the all powerful 18-49 demographic.
This is very, very good news for Dan. Now the watch is on to see if the show moves on the series.
Also, to everyone who asked questions in the below Q and A post please be patient. Dan texted iTricks to apologize for not getting to the questions sooner but his day has been very busy. He will get to all of them soon.