The second Essential Magic Conference takes place on the 7th, 8th and 9th of July. One of the masterminds behind the online event is Portuguese illusionist Luís de Matos. Luís has had an extensive career in television and racked up myriad awards in the process. It's that visual, broadcast expertise that he hopes to again bring to Essential Magic Conference.

We asked him about the shifting dynamic that makes EMC possible, what they are changing from last year and how you can be part of their speakers roster next year.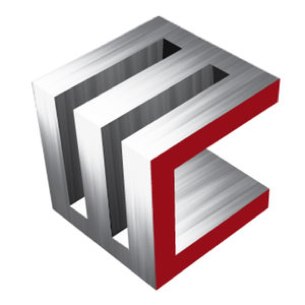 People are online, conventions are sure to follow
The EMC is an addition to the world of magic conventions. As most magicians are online anyway, and many already meet and communicate via forums and websites, it makes sense to have an online conference. We think it is a natural progression made possible by today's technology.
Chat is a huge advantage
However, as we have found, an online conference does have some additional benefits. We have a chat facility that proved to be a huge success last year. It enables members to communicate with each other and our 33 Speakers throughout the conference. Even while watching the presentations they can comment, seek further advice and offer up ideas. It's a form of interaction we have never seen before at a magic conference and it was very popular. We put the three days of chat logs on the DVDs and they amount to hundreds of pages. I think we were taking 25 comments a minute during peak viewing.
Brutal, instant honesty helps the product
The interface we have also allows members to post questions about what they've heard and these are put to the Speaker after their presentation. We can take instant polls at any time during the conference. On the last day we asked members how much they'd enjoyed the event. I'm very happy to say they voted for an 'Epic' rating.
Playback
The other big benefit of EMC is that you can revisit the conference presentations as many times as you like. If you missed the live broadcast you can watch the event on-demand, any time you wish. We post all the events online for a period of one year. Access to the archive is free to members. We also send out DVDs of the event (8 DVDS for 2010). This includes all the presentations. Again, we do this automatically, for no extra charge and we mail to anywhere in the world. You don't need to buy any lecture notes, books or anything else. It's all there.
This year's goal, build on 2010′s momentum
According to our members the biggest mistake was not running the conference for longer! It really was very emotional when last year's conference ended. The chat log kept spinning with messages of thanks and congratulations. So, if anything, we owe it to the encouragement of last year's membership to make this year's conference just as exciting, entertaining and informative.
New topics
We have a lot of new Speakers this year and are covering some topics that we did not cover in the previous year, manipulation and children's entertainment for example. We're keeping to the idea of a conference that keeps to schedule. We are probably the only magic conference in which events start and finish on time. This is vital for those members who want to plan their viewing. And we've revamped the chat interface and done some technical tinkering.
Copperfield
Plus we have a new feature. A live broadcast by David Copperfield from Las Vegas. He'll be answering questions set by our members and giving us a virtual tour of his magic museum. We are really looking forward to that and it's an EMC Exclusive.
How you can get booked next year
We are always looking for Speakers who are experts in their field or people with something new to offer. Take a look at this year's line-up. There are some extremely famous faces there but we also have people who are less known but are true masters of their craft. Last year we had Cyril Takayama, probably the most famous magician in Japan. But also from Japan we had Ponta the Smith giving his first foreign lecture. Both added immeasurably to the conference. If you think you are EMC material, then take a look at what we are doing with the conference and then drop us a line. We'd love to hear from you.
Thank you again to Luís. Please register for the Essential Magic Conference at their official website. The conference begins broadcasting live from Portugal July 7th.