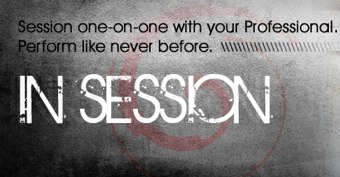 Talk to your magic heroes on Skype. Learn from them. Joke with them. Get better at your craft. All for a fee set by the artist.
Is anyone really going to pay for an online chat with a pixelated window or is this the Bit Torrent proof future of magic? Ellusionist's new In Session service certainly hopes it's the latter and it looks like they might be right.
Launched last Thursday, this new program promises to put you in touch with many of the top names in magic creation and performance for prices ranging from $175 at the high end and $49.95 at the cheapest.
But, are they selling?
At a glance, Michael Ammar, Danny Garcia, Jay Sankey, Wayne Houchin, Greg Wilson, Richard Sanders, Joshua Jay, Daniel Madison and David Regal are listed as having no spots available. What we don't know is how many spots were offered initially. When we first were made aware of the program on the day it was launched, Ammar and Garcia were the two we noticed who had totally been booked out.
Below the price, a disclaimer reading "Note: will soon be available in 20, 40 and 60 minute intervals." is below the price and above the Add To Cart button. Could that be a sign that there is a ton of interest in the service but an unwillingness to drop over three digits for an hour?
We congratulate Ellusionist for taking this step, it certainly is a bold move. They are taking on the responsibility of finding the sweet spot price for something like this as well as the kind of content for which customers best respond. Of course, with that comes putting the reputation of the idea in the hands of the talent. Let's say a magic personality charges $100 for an hour and underwhelms the buyer, will the customer blame the talent or the process? Will they have lost an early adopter before In Session can work all the kinks out?
And although these private interaction certainly do a lot to solve piracy issues what if a buyer wants to live stream their session or put it on YouTube?
Although the prices may fall and some personalities will undoubtedly prove themselves more suitable for this kind of work than others, the concept is valid and we wouldn't be surprised to see is applied on sites other than Ellusionist.
As for In Session itself, hopefully they won't get too bogged down by the kinks to spoil their first mover advantage.