It really is something special, amazing people while standing still.
That was my first thought while up on a stage at the Seminole Casino Coconut Creek. I was in an illusion box and the folks in front of me stood aghast at my mangled form. For a guy whose previous on stage antics included fitting in as much mugging, one-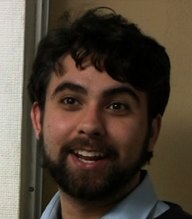 liners and physical prat falls for laughs as possible, it's a very interesting change of pace.
As the editor of this humble site, I've had the pleasure of covering magic over roughly the past five years. As I've said many times, my perspective is that of a fan of the art, not a practitioner or creator. Aside from a disastrous dabbling with a simple coin trick in the 4th grade, I've never performed a magic trick for my friends or family, let alone gotten paid for it.
Any stage time logged came with sketch comedy groups or performing stand-up through college and a few years after graduation. These days, I yell into a webcam for podcasts like NSFWshow or Weird Things. But that completes my entertainment resume.
The opportunity to perform with my best friend, and publisher of this site, Andrew Mayne came about when he had a few ideas for illusions that required someone in the box for the upcoming casino gigs. I helped add my input into the routines where I could and found myself rehearsing for my stage debut within weeks.
Once on stage, the line between sketch comedy and magic became apparent: preparation. In a sketch, working lines and rehearsing movement is critical but a flub to a confident performer doesn't necessarily destroy the premise. You can gloss over it, make another joke or even slightly break the forth wall and reset, many times getting a laugh as you go.
In a magic act, if I don't pull the gimmicks correctly or know the process of the act enough to compensate should something get stuck or go wrong, the illusion could be compromised. And if that goes, it doesn't matter how clever you are or how well you can ad lib, you've destroyed the point of your bit. No one can recover from that.
We are performing for another 4 days before February is over. I looking forward to learning more.