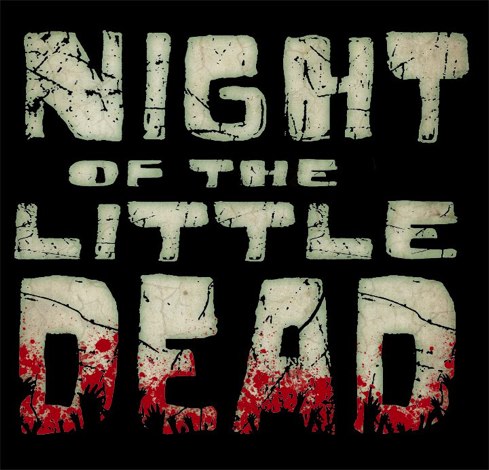 From the folks who brought you the & Teller short films comes a new zombie horror film starring the other Bad Boy of Magic.
Night of the Little Dead will focus on two loudmouth Chicago jerks (played by Penn Jillette and Mythbusters' Adam Savage) who come to a small fishing town in Wisconsin and accidentally trigger a siege by midget zombies. Although by the sound of it, the part won't be all that big, we will most likely get to see a zombified Penn. Which is awesome.
Dread Central visited the set and got the skinny on the plot. You can also hit up the Night of the Little Dead Facebook page for more pics and inside info, like when we might be able to see the flick.
Also, Teller recently posted a picture of Penn in costume between takes. Take note of the flesh wound on Penn's right forearm.