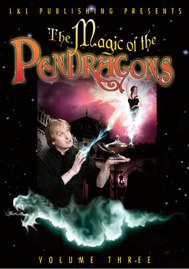 A Southern California storage company found a few people who wanted to take a chance on a pair of storage units rented by Charlotte Pendragon in a public auction yesterday. Since the owners of the units are not allowed to enter and inventory the goods inside, both folks who won their auctions have yet to see exactly what their money purchased them.
The items were put up for sale after fees on the units were not paid since last May. Interestingly, all profits from the sale of the items will go to Charlotte after the storage company recoups their expenses.
iTricks previously reported that the majority of the units were empty aside from a few props.
One unit sold to Ezat Darabi for $3,700. He told a local television station was willing to pay up to $5,000 for the lot. The items within the second unit went for $350 to a local woman named Donna Simpson.
Thanks to Magic Newswire for snagging this story.