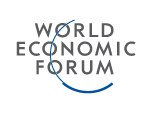 According to their official mission statement, the World Economic Forum is:
…an independent international organization committed to improving the state of the world by engaging business, political, academic and other leaders of society to shape global, regional and industry agendas.
They forgot to add, "place to see Marco Tempest work."
The cutting-edge tech magician will perform in several settings during the WEF annual meeting in Davos, Switzerland from close-up to stage and demo his augmented reality system, which he explained to us at Magic LIVE!.
It also allows him to write this Hall of Fame gig description on his website:
Join your fellow European Leaders to discuss the prospects of the continent in 2011, and beyond, spiced up by some magic.
Cheers to you Marco Tempest, if the world's economy had to depend on one magician, we're glad it's you.