The Guest:
• Rudy Coby
As he releases his new lecture notes entitled "How To Become The Coolest Magician On Earth" Rudy Coby talks about his highly influential first set of notes "How to Become a World-Famous Magician* (*or…just look like one)" including the oft-cited passage about the three minute routine you can use to tour the world tomorrow. We talk about creativity, going back on the road to do the lecture and much, much more.
If you've read any of Rudy's writing on creativity you will really enjoy this.
Buy Rudy's both sets of notes here:
http://rudycoby.net/lite/store.php
- Trick Shop Magic Find out what is new including great stuff as well as the classics! OVER 5,000 items at their lowest price EVER!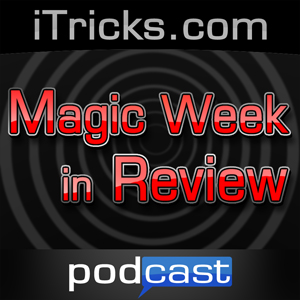 Podcast: Play in new window | Download