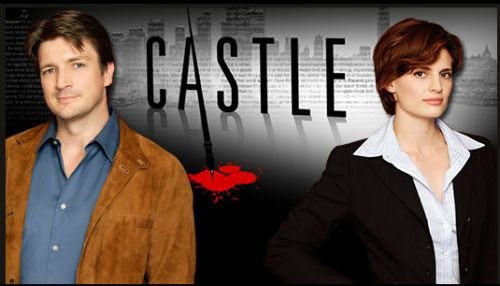 The Defenders isn't the only procedural this winter to dabble in magic mysteries. ABC's Castle starring Nathan Fillion as a mystery author who now doubles as a consultant to a homicide detective, will dig into the mysterious offing of a magic store owner by a neer do well illusionist.
The bad magi will be played by Sex and the City alum Gilles Marini.
From E!s Watch With Kristin blog.
"They let me do a big stunt," Gilles reveals of his Castle stint. "It's a very dangerous stunt, a magic trick where if anything goes wrong, you get smashed. So they did it as my last scene. They can't use a stunt person, so they had a lot of security around it, but if the thing malfunctioned, we were in trouble!"

But he lived to tell about it. "I asked the director why we did that scene in the end and he said, 'We already have your words on tape, so it's good to do the dangerous stuff in the end.' But everything was great…I make people disappear, no rabbit, no hat."
The episode is slated to air January 10th. Of course, our only remaining question is: who served as the magic consultant.